Our People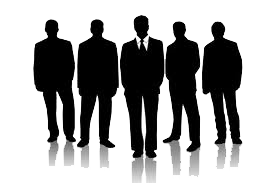 Amit Chatterji
Amit Chatterji a second generation entrepreneur decided to expand the present operations and included Electronic Surveillance into the services provided by NFSS. The success of Amit can be measured by YoY growth of more than 100% of his firm.
Graduated in Science and Post graduated in Business Administration he worked with various Indian and Multinational business houses and later came back to start his own venture.
Abhinav Chatterjee
Abhinav a graduated in Economics (Kolkata University) and attained his Masters degree in Risk Management from Pune. Post his Masters he worked for Aon specialising in consulting for risk and insurance matters for projects in infrastructure sector and later joined NFSS to apply his knowledge on operational risk matters.
Dr. Rahul Nigam
Rahul completed his engineering degree from Mumbai University and later obtained his doctorate from TIFR, Mumbai. Presently Rahul works with NFSS as a consultant and provides technical inputs and also simulation models for various projects undertaken.
Harish Singh Dogra
Harish a Bachelor in Science and MCM from Pune University, further obtained his certificate from IGNOU for their Certified Course in Fire Safety. He has a rich experience in providing Fire Fighting Solutions in western part of the country and later moved to north. After working for Minimax and Safex presently he is with NFSS as a consultant for Fire Fighting projects.